This guide will show you how to configure your Outlook 2013 to be used with DK Systems email service.
In Outlook, go to File, Click the Info link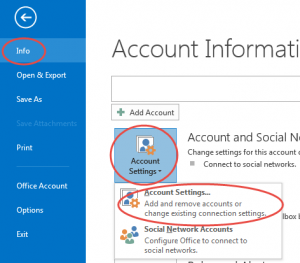 Click Manual setup or additional server types radio button.

Click Next.
Click the POP or IMAP radio button.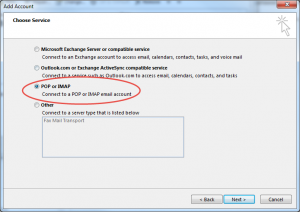 Click Next.
Enter the following information:

Your Name: (How it will display)

Email address:
Account Type: select POP3 or IMAP

Incoming Server: mail.myrealoffice.com

Outgoing Mail server (SMTP): mail.myrealoffice.com

User name: (email address)

Password:
Check the box Remember password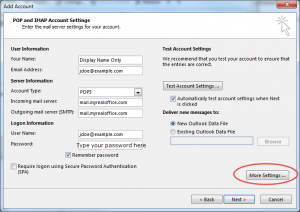 Advanced Settings

Click on More Settings.
Click on the Outgoing Server Tab
Check "My Outgoing Server requires SMTP Authentication".
Click on the Advanced tab
Check the box "This server requires an encrypted connection (SSL)

Verify port 995 appears for POP3
Verify port 993 appears if you selected IMAP

In the drop down next to "Use the following type of encryption connection" select SSL

In the Outgoing server (SMTP) type: 465

Click OK.

POP Settings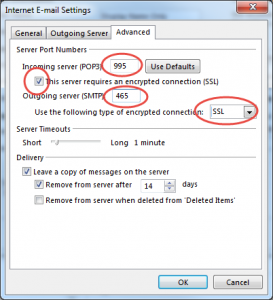 IMAP Settings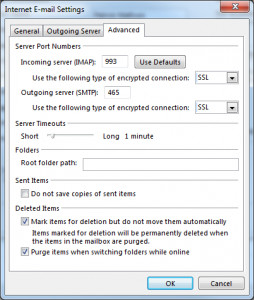 Click Next.
Click Finish.