This page is designed to be a getting started on how to use the new interface. We will be adding tutorials to help you navigate new and existing features.
The login screen, verify you see the DK Logo:
Enter your e-mail address and password, click the Login button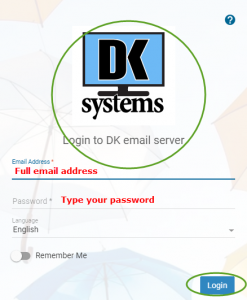 Inbox Basic functions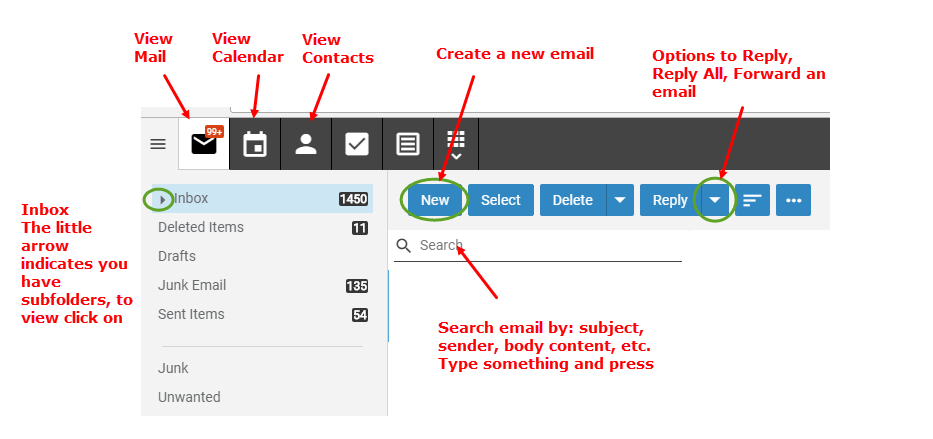 E-mail basics
If you receive an e-mail with images and it is not showing the mail server is designed to do this for your protection. The bad guys will embed malicious code within an image. If you trust the sender you can add them as a safe sender. Use caution only add users if you trust them.

Viewing attachments within an e-mail.